Thieves could be targeting your Kia vehicle or your Hyundai vehicle because of a new social media challenge urging teenagers to steal automobiles for joyrides. These joyrides have resulted in many accidents, including totaled cars and tragic deaths.
Criminals are canvassing neighborhoods nationwide, looking for their next mark. We don't want your vehicle to be part of this ring of car thefts, so we've gathered some questions and answers that might help you prevent yourself from being a victim of this viral social media trend.
Are you the target of the latest social media scam?
The newest TikTok challenge has gone viral with a hack that makes several Kia and Hyundai models easier for automotive thieves of all skill levels to steal your vehicle.
This trend started in Milwaukee late last year, but in some areas of the US, vehicle thefts have doubled year over year with the rise in the popularity of the "Kia Boys." According to police departments where several of these cases are trending, models with traditional ignition systems are the target of this increasing wave of theft. A simple screwdriver and USB cord may be the only tool needed to make your traditional steel key car disappear from your driveway – in seconds.
Is your Kia or Hyundai vulnerable to possible car thefts?
Based on Highway Loss Data Institute (HLDI) data on 2021 insurance claims, vehicle theft for 2015-2019 Hyundai and Kia model cars had doubled. The model year 2019-2021 Kias and Hyundais had lower vehicle theft rates.
2019 and older models use the ignition system, which makes them ideal candidates for theft. Newer vehicles with a key fob or the push-button feature are not a part of this ring of felonies. According to a recent article in Forbes, the automakers have suggested that steering wheel locks are a short-term deterrent and have even provided these locks to various local police departments to distribute to Kia and Hyundai owners.
Another reason your Kia or Hyundai is more vulnerable is because of the missing engine immobilizers. An engine immobilizer prevents your vehicle from starting if an authorized key isn't present. HLDI Senior Vice President Matt Moore stated in an interview that using immobilizers plunged vehicle thefts. Unfortunately, "Hyundai and Kia have lagged behind other automakers in making them standard equipment."
What can I do to protect myself and my vehicle?
There are several ways to protect yourself. The National Insurance Crime Bureau (NICB) recommends a layered approach to deter even the savviest thief.
If you own a Kia or Hyundai that might be suspect, contact your local law enforcement to find out if you are eligible to receive a no-cost-to-you steering wheel lock or to assist with protecting your vehicle from these predators.
Further, Hyundai and Kia are facing heavy scrutiny and are now providing solutions. After facing multiple lawsuits due to these thefts, Hyundai offers auto owners a longer-term solution. There are glass break sensor security kits now available. In addition, Kia and Hyundai have released information stating that they will be rolling out a new software update for vehicles that are likely to be targeted. The release date for this new software has yet to be confirmed, but your Kia or Hyundai dealer may be able to provide additional information.
Another option is to purchase an anti-theft device for about $170. These anti-theft devices are essentially engine immobilizers.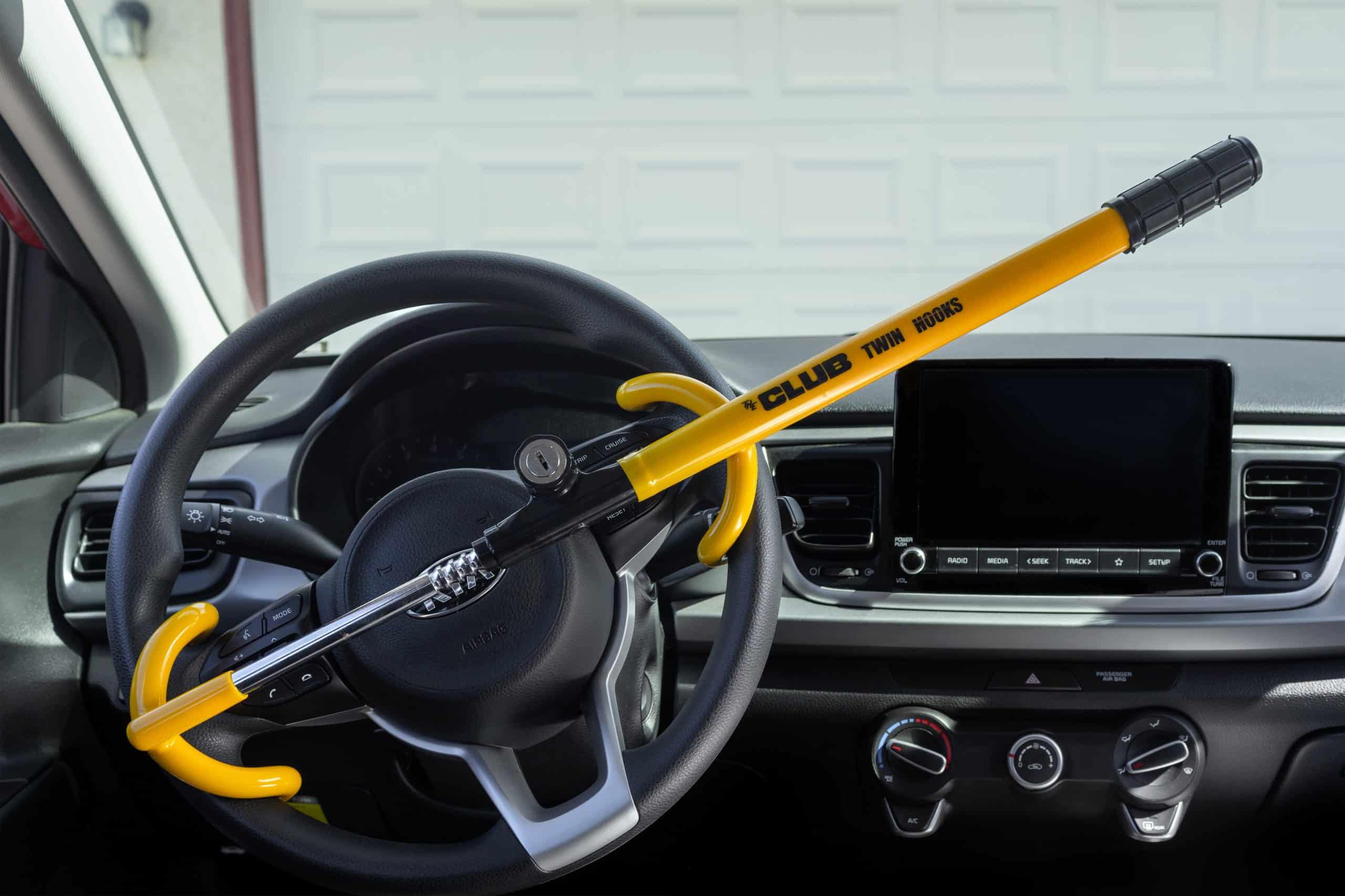 Will my insurance rates increase?
While many factors go into calculating the cost of your automobile insurance, your local insurance agent would be best equipped to answer any question about rates and coverage for your vehicle.
What if I am a victim of car theft?
As of late September 2022, Automotive News has identified 15 lawsuits filed by car owners across 14 states, including a class-action lawsuit. Should your Kia vehicle or Hyundai vehicle be stolen, contact your local police department for the proper next steps.
Often, with the help of the police, the stolen vehicle is recovered and returned to the owner with minimal to extensive damage. If you need automotive repairs, contact your nearest Collision Solution by calling (847) 689-9050. Collision Solution technicians are I-CAR Gold Class certified and offer valet service to all our customers.