Expertise and Excellence: Our Certified Technicians Deliver Top-Quality Auto Body Repairs
In the world of auto body repair, precision, expertise, and trust are paramount. At Collision Solution, we understand that your vehicle is not just a mode of transport; it's a significant investment requiring expert care. That's why we proudly hold industry-leading certifications from I-CAR and top manufacturers like GM and Toyota. These certifications aren't just badges; they're our commitment to delivering unparalleled service. Our technicians are rigorously trained, equipped with the latest technology, and committed to using only authentic OEM parts. This ensures that your vehicle is not only restored to its pre-accident condition but is also treated with the utmost skill and attention it deserves. Choose Collision Solution, and rest assured that your car is in the hands of qualified professionals dedicated to excellence in auto body repair.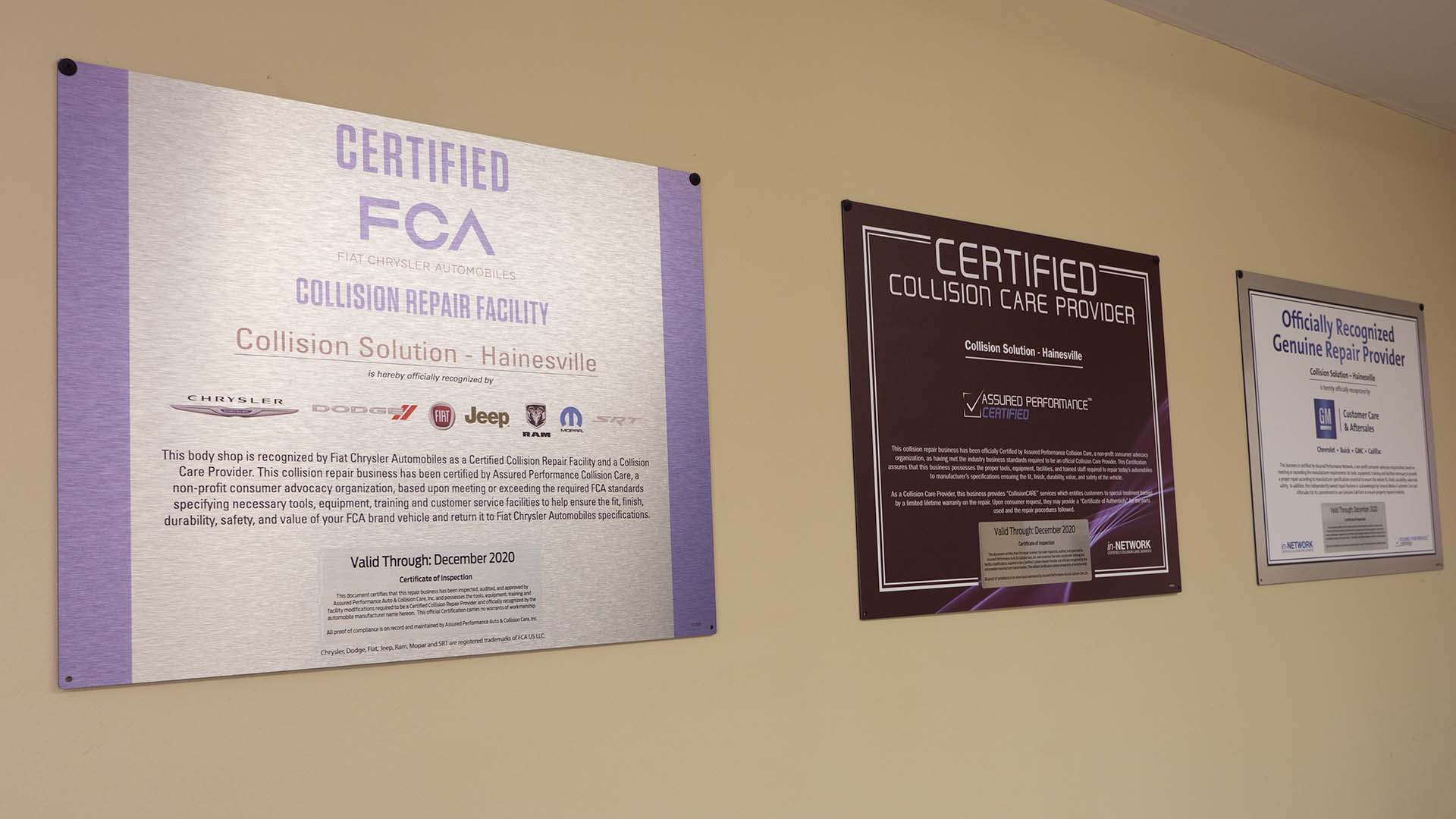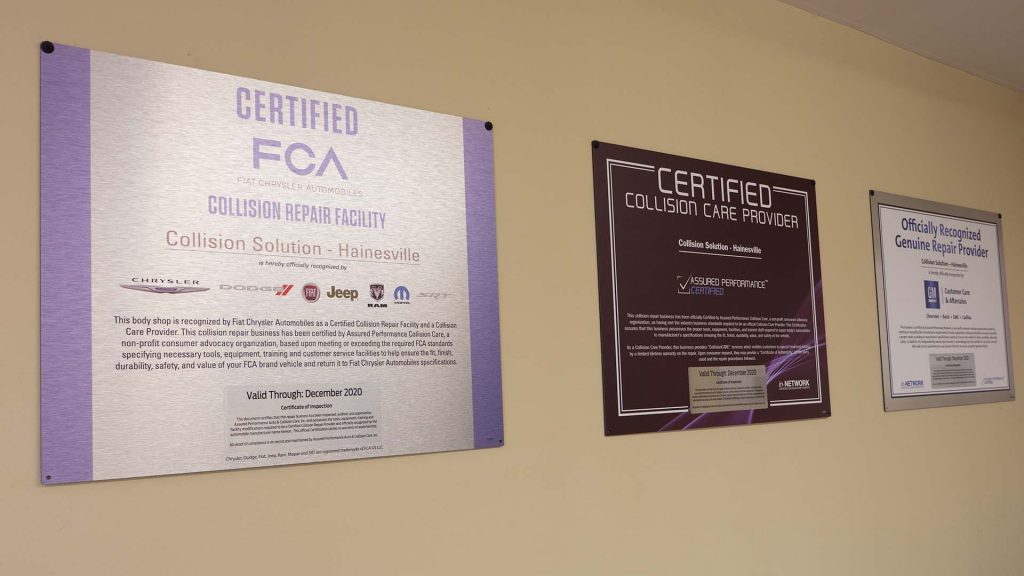 Excellence in Collision Repair: Our Comprehensive Manufacturer Certifications
Our commitment to excellence in auto body repair is reinforced by our comprehensive range of manufacturer certifications. These certifications represent a seal of trust and quality, ensuring that our technicians are equipped with the latest skills and knowledge to handle a wide variety of vehicle makes and models. Each certification is a testament to our dedication to staying abreast of the latest industry standards and techniques. This means no matter the make of your vehicle, you can be confident in our ability to provide exceptional care and precision in every repair.
Understanding that each of our shops specializes in different sets of manufacturer certifications, we encourage you to discover the specific expertise offered at each location. By clicking on the links to our locations, you can explore the unique qualifications of each Collision Solution shop, ensuring that your vehicle receives the specialized attention it deserves. Trust us to deliver not just repairs, but peace of mind with every service.